For Fitness Or Self-Defense, Our Adult Martial Arts Classes Have The Answer
If you're looking for a great way to stay active and challenge yourself week in and week out, our Adult Martial Arts Classes at Champions Karate have the answer. We are teaching men and women all across Monrovia and beyond high-quality Hapkido techniques with a focus on the redirection of an opponent's energy.
Whether you're a complete beginner or an experienced athlete, we have something for you here. Just fill out the short form on your screen to check it out today!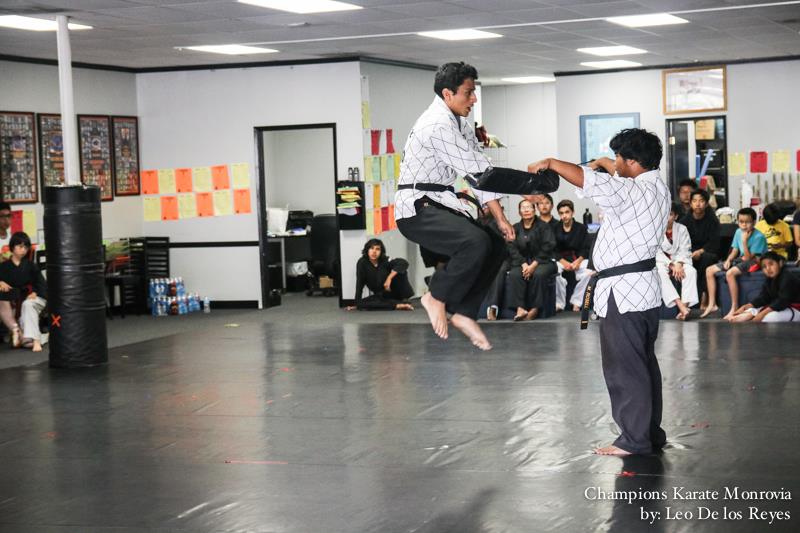 What Can You Expect From Our Adult Martial Arts Program?
At Champions Karate, we work hard to maintain a welcoming environment where everyone can feel comfortable giving it their all on day one. Our Adult Martial Arts program focuses on the Korean art of Hapkido, with training techniques that range from powerful kicks and punches to improved timing and self-defense strategies.
Each lesson in our program is scalable to meet your unique skill level. We are committed to giving men and women of all ages a great experience every time they join us.
Our Adult Martial Arts Classes in Monrovia can help you:
Learn effective self-defense skills for any situation
Take on the philosophies of traditional Hapkido training
Build better balance and coordination
Rely on a great support system to stay motivated week in and week out
PLUS, We're Helping People All Across Monrovia See Incredible Physical Success
Hapkido is a style of self-defense that requires total-body coordination. And to achieve that, we work hard to help you move your body in unison and build your strength with functional movements.
In our Adult Martial Arts classes, you'll quickly challenge your body to be fitter and healthier than ever before - and you won't even realize how hard you're working. Our training in Monrovia keeps your mind motivated as you work hard to learn - all while your body in a constant state of movement.
Join us at Champions Karate and you can enjoy:
Functional strength gains
Improved speed and agility
Boosted cardiovascular health
Incredible self-confidence in everything you do
Take On The Challenge Today With The Best Adult Martial Arts Classes In Monrovia!
If you're looking for a new way to train, come see us at Champions Karate in Monrovia. Our Adult Martial Arts program is offering the best of both worlds: effective self-defense training PLUS functional fitness workouts. And you'll enjoy a safe, supportive environment the whole time!
Fill out the short form on your screen to get started today!