Our Group Fitness Classes Help You Stay In Shape And Have Fun In The Process
Take on a total-body workout and enjoy every minute of it! Our Group Fitness Classes at Champions Karate combine the best aspects of cardio exercise and kickboxing workouts. We even add in some core strengthening and stretching to help you see incredible results.
Join us in Monrovia today and challenge your body like never before. Champions Fitness is great for all experience levels.
Just fill out the short form on your screen to get started today!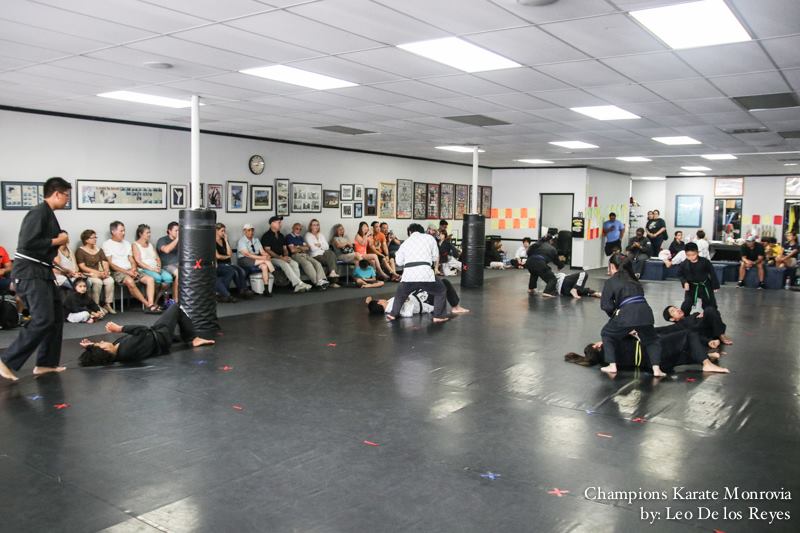 What Makes Our Group Fitness The Best In All Of Monrovia?
We cater to the needs of every skill level and ability. At Champions Karate, we are committed to making everyone feel welcome on day one - and we do that by creating a scalable system that helps people of all experience levels stay challenged and motivated to give it their all.
Our Group Fitness Classes in Monrovia combine strength building exercises, cardiovascular training, and mobility work to help you enjoy total-body success.
Champions Fitness can help you:
Burn fat and build strength
Improve your heart health
Develop speed, balance, and agility
Stay motivated week after week
With Us, You Can Take On A Support System Like No Other
We know how challenging it can be to walk into a new gym for the first time. But at Champions Karate, we make it a priority to maintain an environment free of egos and intimidation. Our Group Fitness classes surround you with supporters and dedicated instructors who can build you up and help you feel accomplished after every single class.
And in no time, you'll notice the benefits in every aspect of your life.
We're helping men and women across Monrovia enjoy:
Reduced stress levels
Improved daily energy
Boosted focus
Unwavering self-confidence
Get Started Now With Our Group Fitness Classes In Monrovia
At Champions Karate, we are proud to offer men and women of all fitness abilities the chance to have fun and find success. Our Group Fitness Classes are the best way to challenge yourself and walk away from every class feeling accomplished.
Just fill out the short form on your screen to sign up or to learn more about everything we have to offer in Monrovia.